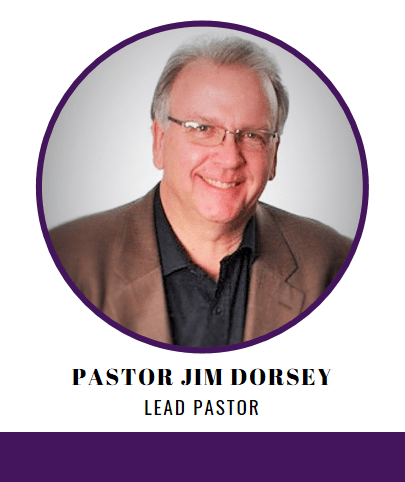 Jim Dorsey | Lead Pastor
"Sharing and shaping faith in the lives of individuals and congregations" has been the life-long mission for Jim Dorsey. Since he was ordained in 1976, he has focused his ministry on evangelism and discipleship, in the field of starting new churches and turning around plateaued churches.
In addition to extensive travel and writing while serving for a decade as Editor of GROW Magazine, Pastor Jim continues to provide consultations to other church leaders for relevant programming and effective fund-raising approaches. He served as the Evangelism Director in two different denominational headquarters, with responsibility for launching over 2,000 new churches in the USA and Canada. He also served for four years as a Field Representative for the Billy Graham Evangelistic Association.
He also serves as founding President of "Faith Family, Inc." continuing his ministry emphasis of 40 years in "cultivating faith in the lives of individuals and congregations." He has authored six books to assist in launching new churches across the USA and Canada.
Pastor Jim's focus has been initiating and increasing the faith of others. Through innovative approaches and applications of best practices, Pastor Jim coaches workable strategies to help other pastors increase their church's outreach impact. He has started and pastored churches in Ohio, Arizona and California.
Jim and his wife, Rhonda, reside in Roseville, CA. They have two happily married daughters, and five grandchildren. Pastor Jim and Rhonda are looking forward to sharing in the life of the Arden Nazarene Church where he began serving in September, 2016.