Cultivating Personal Faith:
Our Purpose is to "Love Neighbors into Family." One way we accomplish this through the Cultivating Group of Ministry Teams . . .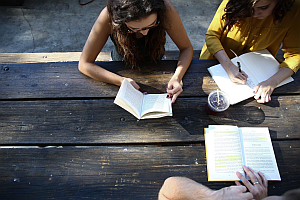 Photo by Alexis Brown on Unsplash
We accept the commission of Jesus to make
disciples, teaching them to obey His commandments
by living out their faith in the world in a small group.
The cultivating teams include the following:
Sunday Morning Connections Teams
VBS Team
Tuesday Morning Prayer Team
Tuesday Evening Bible Study
Library Team
Wednesday Night Bible Study Team
Workday Teams
Family Camp Team
Men's Saturday Morning Team
Thanksgiving Banquet Team
Thursday Noon Men's Group
Pastor's Personal Letter Team
Staff Meeting Team